The Art of Finding and Creating Opportunity
6 hours total | 4 sessions, beginning November 1, 2021
Learn to see the world as an abundance of opportunity, build skills to capitalize on it, and develop your own roadmap for living the life you want.
"Everything around you that you call life was made up by people that were no smarter than you. And you can change it," Steve Jobs said in 1994. This is as true now as it was then.
The world is full of opportunities—and to take advantage of them, you don't need credentials, degrees, or permission. You just need to learn how to see opportunities, to create them, to act on them, and to leverage them into bigger and better opportunities. It's an art you can learn, a skill you can improve. And the more adept you become at it, the better equipped you'll be to create and live a life you love.
Whatever your dream—opening a coffee shop, starting a tech company, becoming an adventure filmmaker, launching a podcast—the process of unlocking opportunity is the same. And that's what we'll be talking about in this course.
You'll learn:
How to see the world as an abundance of opportunities
The key places to look for opportunities, including problems people are experiencing, actions and processes that consume their valuable time, and useful things that don't yet exist
The economic underpinnings of opportunity (what people will pay you for, and why)
The "luck" side of the equation and how to create a network of opportunity
The preparation side of the equation and how to develop skills that make you more valuable
The compounding effects of being opportunistic—how one opportunity leads to more
If you want to build your life on your own terms, this course is for you.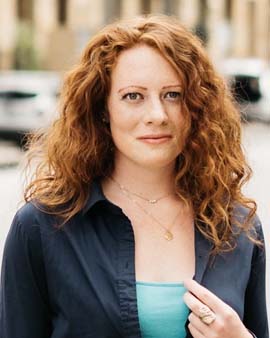 Hannah Frankman
Hannah Frankman is a career coach, writer, and speaker who cut her teeth in the startup world. She's spent the past four years at Praxis, a college alternative that helps people start careers without degrees, where she began as an intern, advanced to program manager, and now works as the job support advisor.
Course & Session Schedule
Nov 1, 2021, 2:30–4:00pm PT
Nov 8, 2021, 2:30–4:00pm PT
Nov 15, 2021, 2:30–4:00pm PT
Nov 22, 2021, 2:30–4:00pm PT
How the Course Works
This course is interactive and discussion-driven, so enrollment is limited. Register early to secure your spot.
The course is held live on a video conferencing app called Zoom, which you can download for free here. Sessions are video recorded, so if you miss a session (or want to review), you can watch the recording.
The course is 6 hours long, consisting of 4 sessions of 1.5 hours each. Homework assignments are optional. Doing them may require an additional hour or more per week but will greatly enhance what you learn in this course.
Course handouts and supplementary materials are delivered via email. Course participants are invited to an exclusive OSI Courses group on Facebook, where they can post questions and engage in discussions with the instructor and other participants.
Have a question that wasn't answered here? Read our FAQ or email us at [email protected].