How to Write Powerfully in Defense of Liberty
6 hours total | 4 sessions, beginning March 3, 2021
Learn a step-by-step method for writing clear, compelling articles in defense of freedom (and for getting published in outlets such as The Objective Standard).
If you want to advance freedom with the written word, this course is for you. It presents a step-by-step method for identifying the key aspects of a given subject pertaining to liberty, boiling them down to essentials, and presenting them in clear, powerful prose.
You will learn:
How to organize and essentialize your thoughts
How to choose a topic and formulate a theme
How to create a simple, useful outline
How to concretize abstract ideas
How to build on readers' existing knowledge and help them achieve a higher level of understanding.
The principles and practices taught in this course have been developed and used by writers and editors at The Objective Standard for fifteen years. They are tried and true. When you learn these methods and put them to work, your writing will improve by orders of magnitude.
Here's what past participants have had to say about the course:
"I wish I could have taken this course decades ago. I absolutely recommend it to anyone interested in writing." —Mike

"It was just a month ago that I decided to give writing a shot, see if its something I'd be interested to pursue. I never thought that a month later I would wind up with a published article! I'm so grateful to you for helping me through the editing process, I learned so much." —Maggie

"I definitely recommend the course to anyone who publishes (or wants to publish) their writing; it's super helpful and my writing will be better for it." —Angel
Freedom is constantly under attack. And few writers defend it well. You can be one of the few. Take this course and join the fray. When you can write with clarity and impact, you can make a big difference.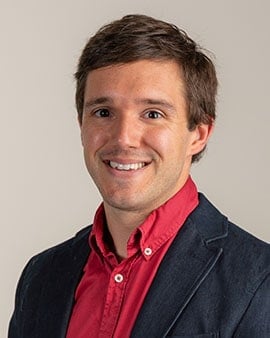 Jon Hersey
Jon is a fellow and instructor at Objective Standard Institute and associate editor of The Objective Standard. His research and writing focus on intellectual history, specifically, the ideas on which freedom and flourishing depend. He has written many articles for TOS, including in-depth essays on John Locke, Thomas Jefferson, Benjamin Franklin, John Stark, William Wilberforce, and Rosa Parks. He works closely with both new and experienced writers, helping them to meet the bar for publishing in TOS.
Course & Session Schedule
March 3, 2021, 2:30–4:00pm PT
March 10, 2021, 2:30–4:00pm PT
March 17, 2021, 2:30–4:00pm PT
March 24, 2021, 2:30–4:00pm PT
How the Course Works
This course is interactive and discussion-driven, so enrollment is limited. Register early to secure your spot.
The course is held live on a video conferencing app called Zoom, which you can download for free here. Sessions are video recorded, so if you miss a session (or want to review), you can watch the recording.
The course is 6 hours long, consisting of 4 sessions of 1.5 hours each. Homework assignments are optional. Doing them may require an additional hour or more per week but will greatly enhance what you learn in this course.
Course handouts and supplementary materials are delivered via email. Course participants are invited to an exclusive OSI Courses group on Facebook, where they can post questions and engage in discussions with the instructor and other participants.
Have a question that wasn't answered here? Read our FAQ or email us at [email protected].