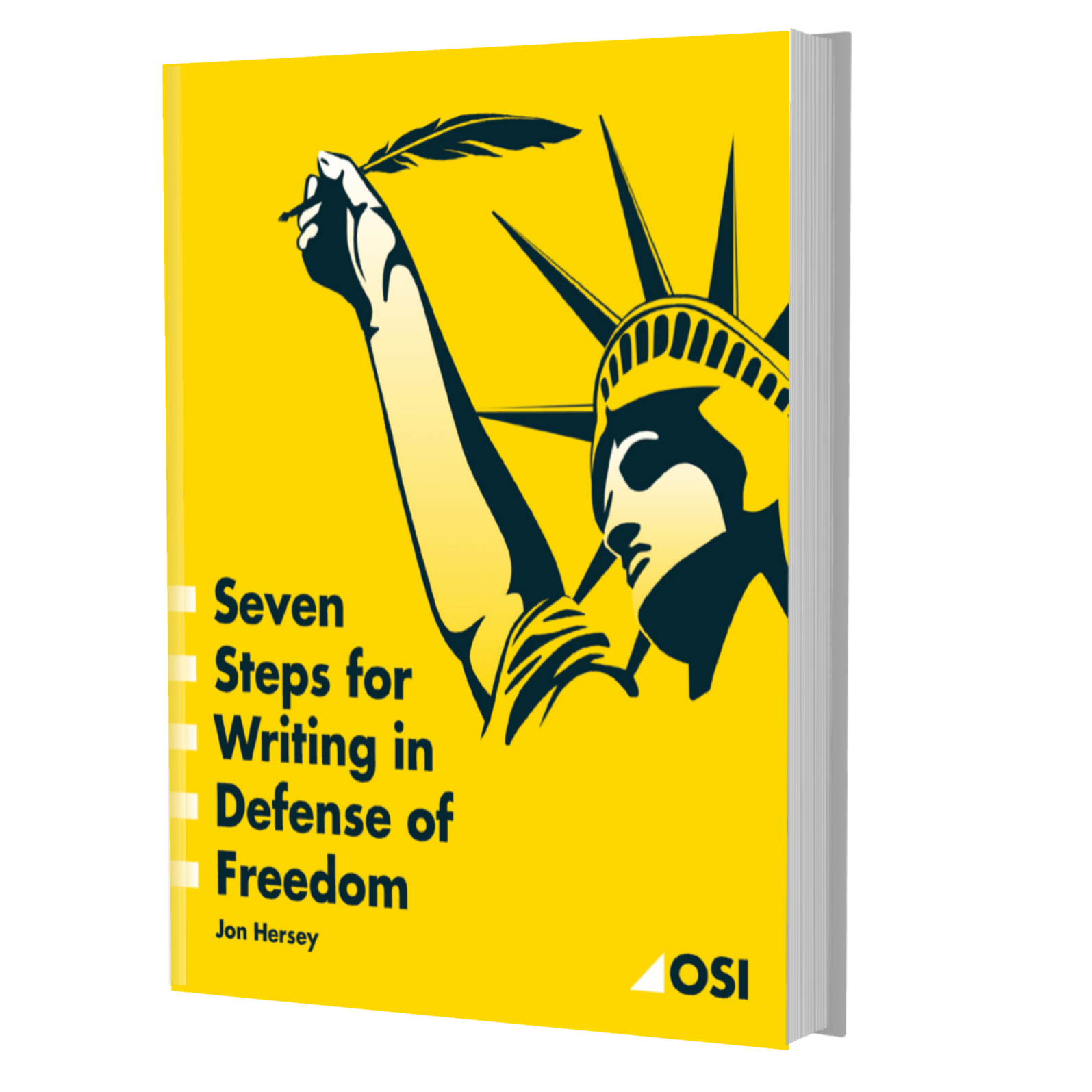 Free ebook:
Seven Steps for Writing in Defense of Freedom
It's no secret that freedom is under attack—the question is: How do we defend it? 
Historically, heroic figures risked their lives in battle to defend the liberty we enjoy. In our time, the best way to preserve both freedom and peace is by making clear, convincing, moral arguments in defense of individual rights.  
In other words, if you want to defend liberty, you must learn how to help people change their own minds. 
By reading Jon Hersey's Seven Steps for Writing in Defense of Liberty, you'll learn principles and methods for writing clearly and persuasively. 
Sign-up to receive your copy of the eBook today, and join the fray in defense of our freedoms.