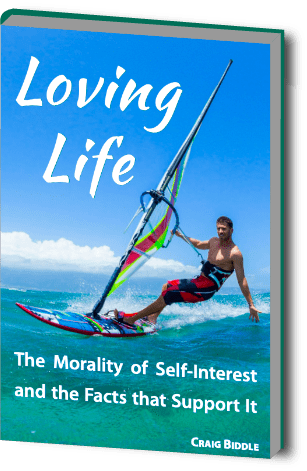 Get a Digital Copy of Loving Life
For a limited time, when you sign up for our weekly email list, you'll get a copy of Craig Biddle's illuminating ebook Loving Life: The Morality of Self-Interest and the Facts that Support It.
Loving Life demonstrates that morality is a matter not of divine revelation or social convention or personal opinion—but, rather, of the factual requirements of human life and happiness.
This book can help you live the fullest life possible.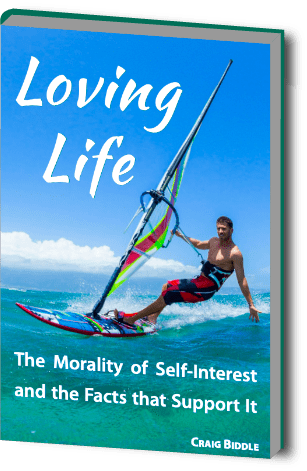 " . . . challenging, informative, thoughtful…. Loving Life is very highly recommended reading."  — Midwest Book Review