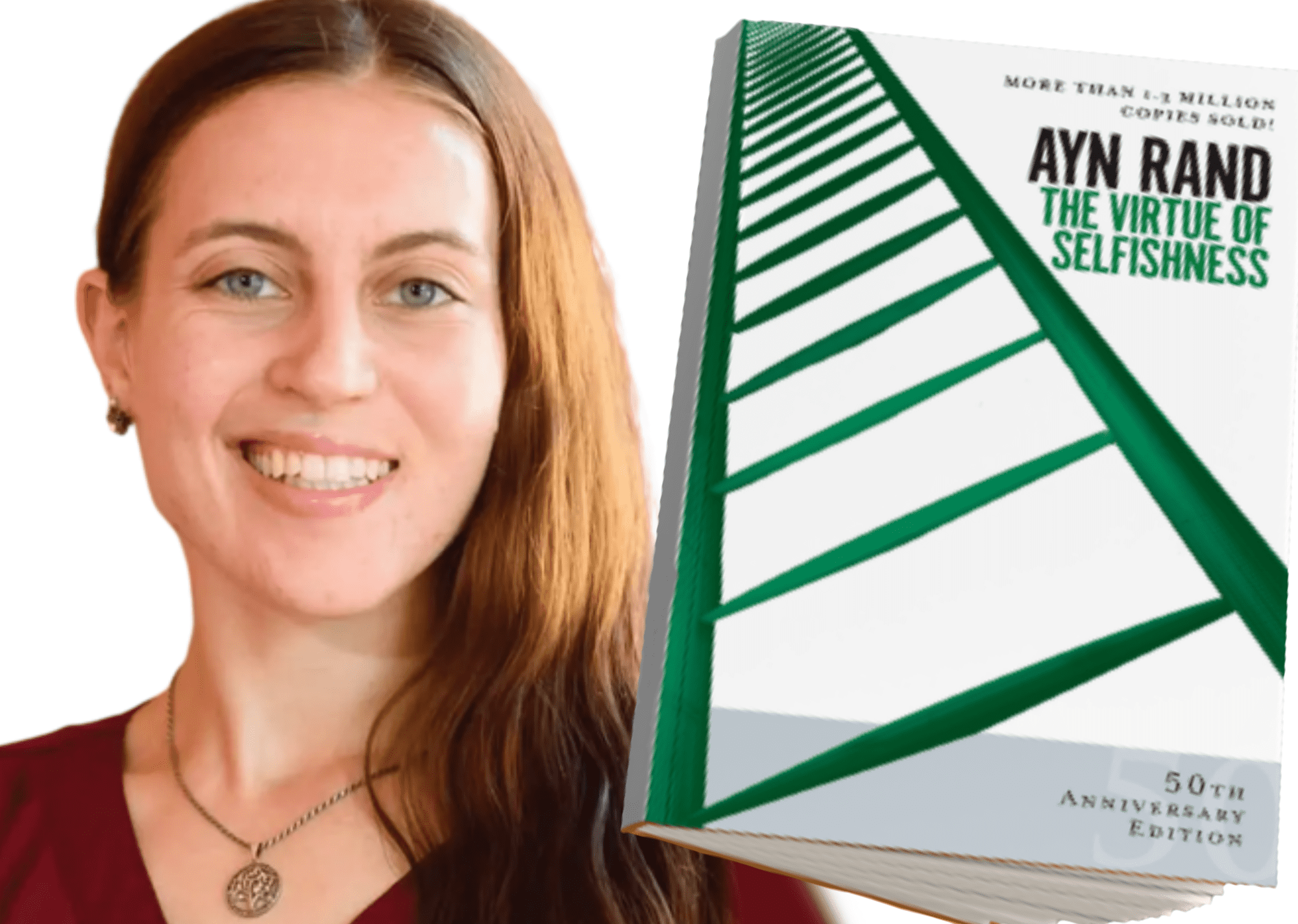 The Virtue of Selfishness Reading Group
with Angelica Walker-Werth
9 hours total | 6 sessions, beginning October 4, 2022
"The purpose of morality," wrote Ayn Rand, "is to teach you, not to suffer and die, but to enjoy yourself and live." Is this true? If so, why? What does it mean for your life? And what does it mean for traditional morality?
In The Virtue of Selfishness: A New Concept of Egoism, Rand presents revolutionary ideas on morality—ideas based on observation and logic. She explains how objective morality is derived from perceptual reality and human nature. She discusses the requirements of human life, given the kind of animal we are; the requirements of personal happiness, given our nature; the values and virtues that can help us to think clearly, live fully, and foster social harmony; and why today's dominant morality, altruism, which holds that being moral consists in self-sacrificially serving others, does not stand to reason and is inimical to human life and happiness.
In The Virtue of Selfishness, Rand not only explains her ethics, she applies its principles to topics such as conflicts of people's interests, when compromise is appropriate and when it isn't, the source and nature of rights, how to lead a rational life in an irrational society, and how moral principles apply to emergency situations. 
Deep dive into the ground-breaking essays in Rand's The Virtue of Selfishness, and level up with "the morality of life."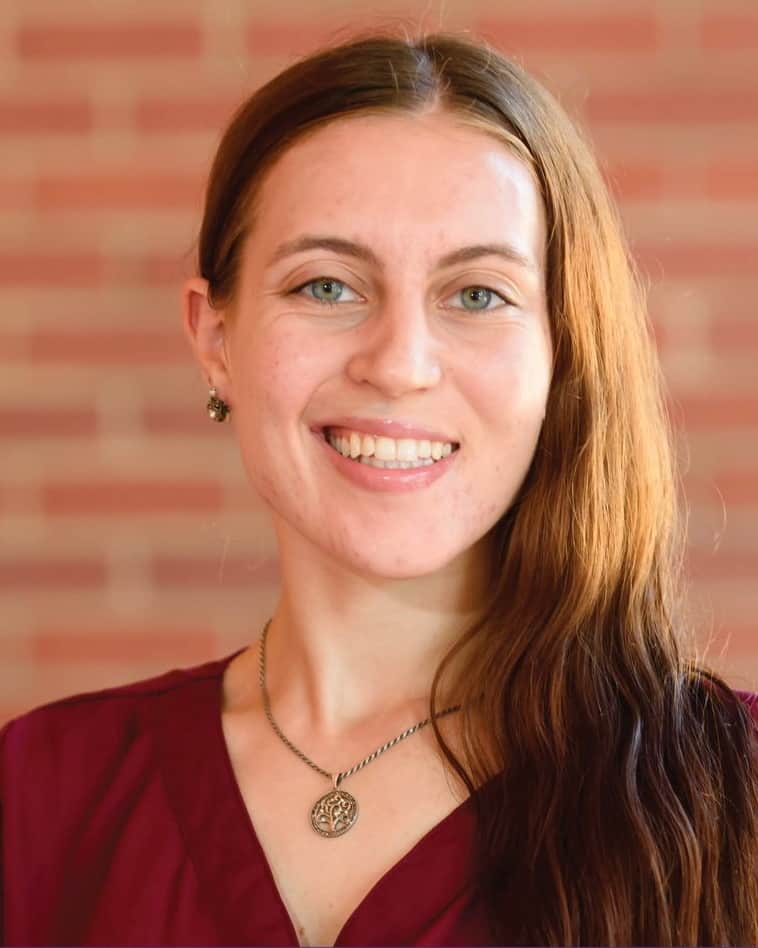 Angelica Walker-Werth
Angelica is a fellow at Objective Standard Institute, an assistant editor and writer for The Objective Standard, and an Ayn Rand Fellow with Foundation for Economic Education's Hazlitt Project. Her roles at OSI include course administration and development, writing and editing for Level Up, and event organization. She holds bachelor's degrees in horticulture and Spanish from Clemson University and enjoys reading, playing the piano, ballet, and traveling. To see more of her work, visit www.walker-werth.com.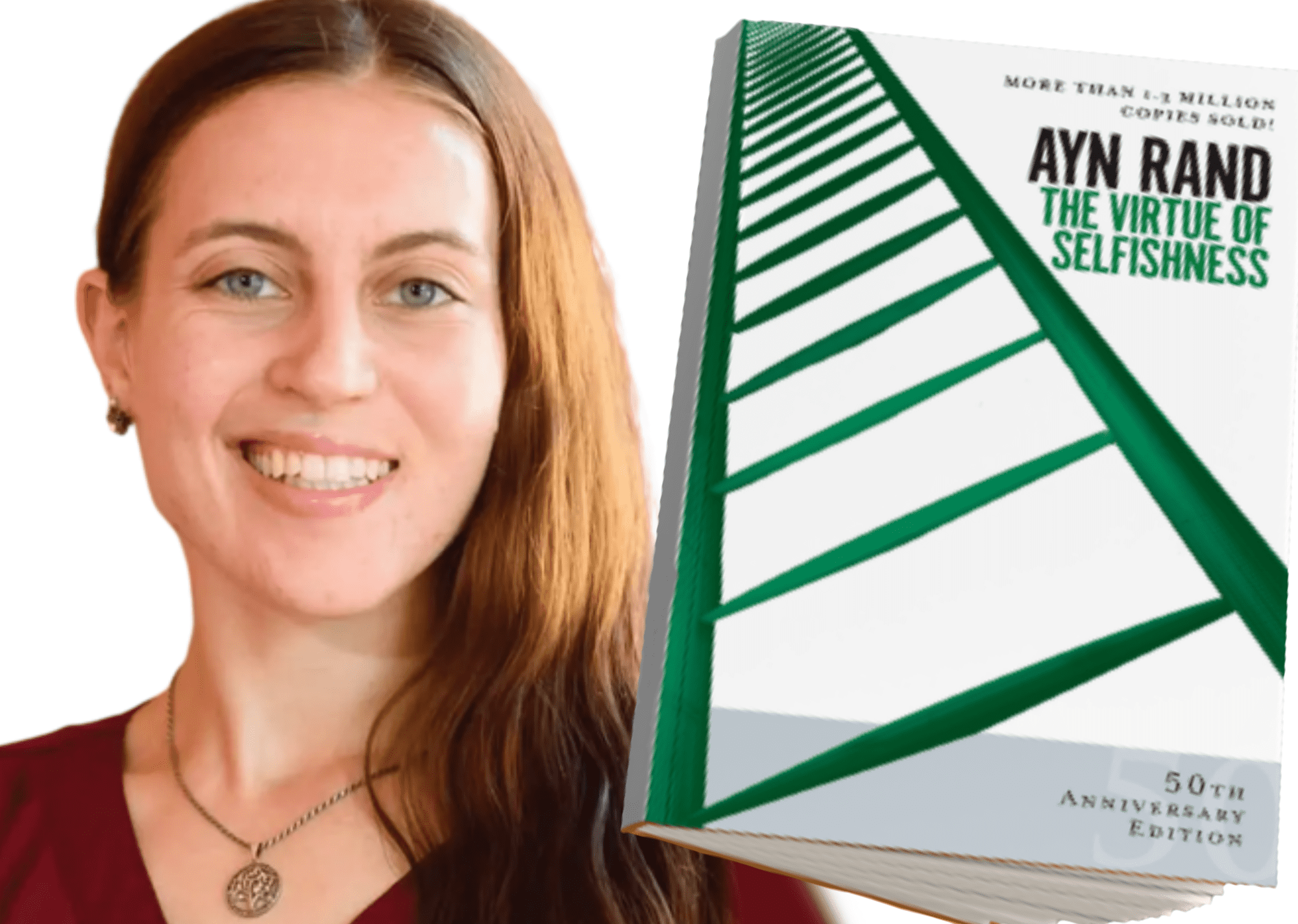 Course & Session Schedule
October 4, 2022, 9–10:30am PT
October 11, 2022, 9–10:30am PT
October 18, 2022, 9–10:30am PT
October 25, 2022, 9–10:30am PT
November 1, 2022, 9–10:30am PT
November 8, 2022, 9–10:30am PT
How the Course Works
This course is interactive and discussion-driven, so enrollment is limited. Register early to secure your spot.
The course is held live on Zoom, which you can download for free here. Sessions are video recorded, so if you miss a session (or want to review), you can watch the recording. OSI may sell course recordings and/or use them for marketing, promotional, or educational purposes.
The course is 9 hours long, consisting of 6 sessions of 1.5 hours each. Homework assignments are optional. Doing them may require an additional hour or more per week but will greatly enhance what you learn in this course.
Course handouts and supplementary materials are delivered via email. Course participants are invited to an exclusive OSI Courses group on Facebook, where they can post questions and engage in discussions with the instructor and other participants.
Have a question that wasn't answered here? Read our FAQ or email us at [email protected].
By enrolling, you agree to OSI's Course Terms and Conditions.
You can view the form for this course here.