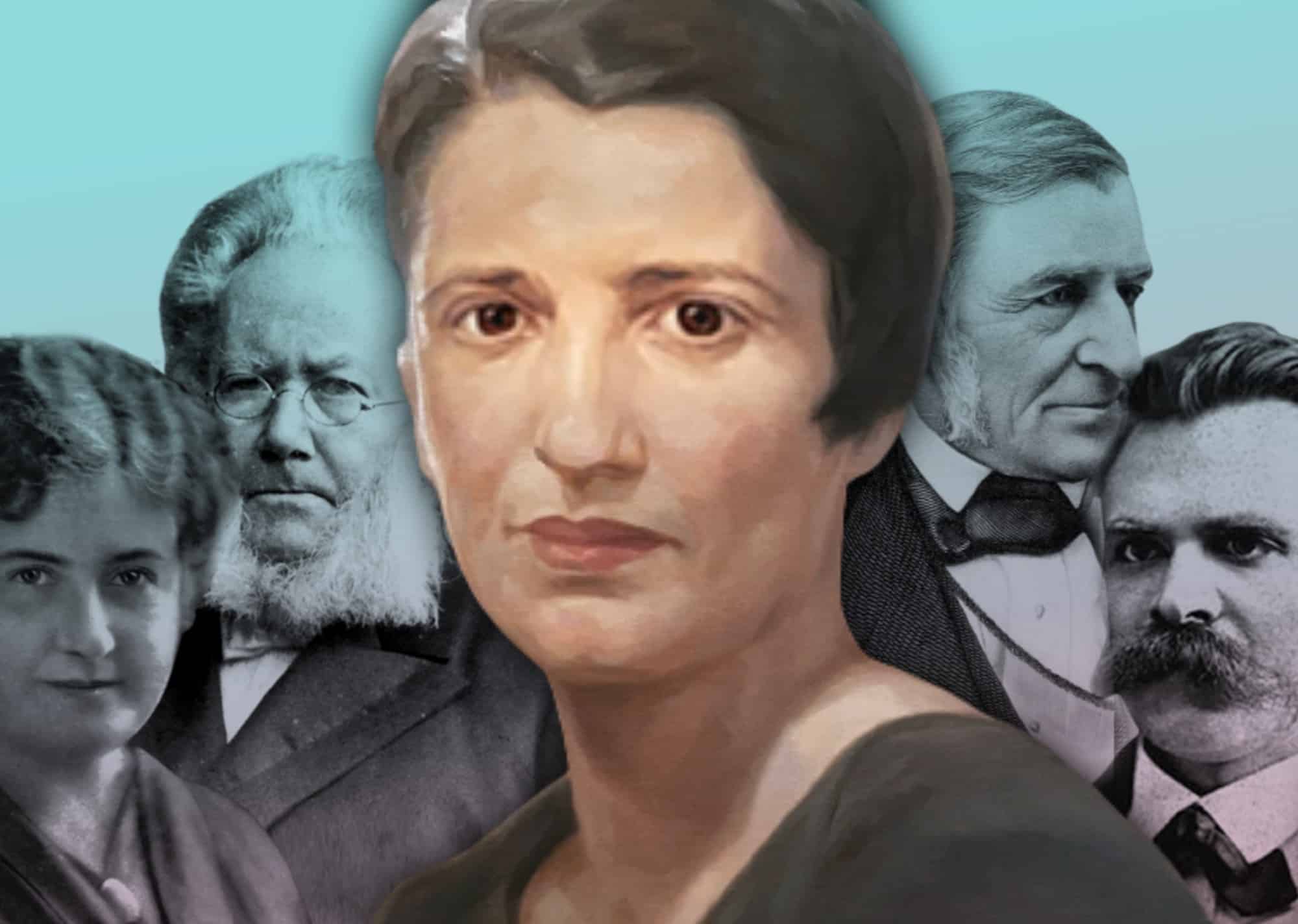 Ayn Rand Integrations: Nietzsche, Emerson, Montessori, Ibsen
with multiple instructors
6 hours total | 4 sessions, beginning November 3, 2022
Deepen your understanding of Ayn Rand's Objectivism by integrating and contrasting it with the ideas of four other world-class thinkers.
Ayn Rand created a rational, observation-based "philosophy for living on earth," and studying the ways in which her ideas integrate with those of other great thinkers can leverage the value of each toward clearer thinking and better living. This course will examine how Rand's ideas integrate with those of Friedrich Nietzsche, Ralph Waldo Emerson, Maria Montessori, and Henrik Ibsen.
Friedrich Nietzsche was one of Rand's earliest influences, though she later distanced herself from his ideas. Martin Hooss, instructor in Students For Liberty's "New Frontiers of Objectivism" program, will show that although both Rand and Nietzsche rejected mysticism and Christian ethics, Rand argued in support of objective knowledge, objective ethics, and capitalism, whereas Nietzsche upheld a moderate form of subjectivism, moral nihilism, and the "Ubermensch's" (alleged) 'right' to sacrifice his inferiors.
Ralph Waldo Emerson was one of the founders of the American philosophic movement known as Transcendentalism. Enormously influential on American culture, particularly through such admirers as Henry David Thoreau, Walt Whitman, and Frank Lloyd Wright, Emerson's work shaped—and still shapes—how many Americans think about individualism. Timothy Sandefur will discuss the similarities and differences between Rand's theory of individualism and that of Emerson and the Transcendentalists.
Maria Montessori created a revolutionary observation-based teaching method that fosters children's independence and cultivates their reasoning abilities. Rand quotes Montessori extensively in "The Comprachicos," her most comprehensive essay on education. Trained in the Montessori method (for ages 12–18), philosopher Dr. Carrie-Ann Biondi will discuss integrations in Rand's and Montessori's ideas on education and how these integrations can be used to teach children and adolescents how to think and flourish.
Henrik Ibsen was an influential yet controversial 19th-century playwright, to whom, in The Fountainhead, Rand gave a hat tip as a great writer. He is best known for An Enemy of the People, A Doll's House, Brand, and Ghosts. "His greatest works," wrote Timothy Sandefur, VP of legal affairs at Goldwater Institute and host of this session, "pose some of the hardest questions literature has ever asked about integrity, sacrifice, the value of the self, and the dangers of mobocracy." Sandefur will explore Ibsen's influence on the style and themes of Rand's fiction.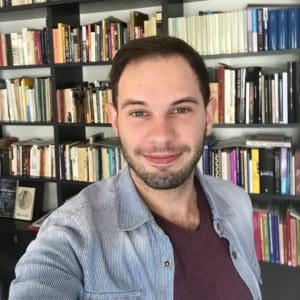 Martin Hooss
Martin Hooss is the educational content associate for Students For Liberty's "New Frontiers of Objectivism" program. He holds a master's degree in English literature and classical philology from Trier University, and another in philosophy, politics, and economics from CEVRO Institute.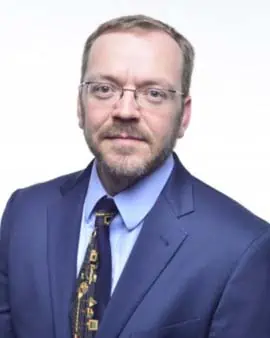 Timothy Sandefur
Timothy Sandefur holds the Duncan Chair in Constitutional Government at the Goldwater Institute and is the author of several books, including The Right to Earn a Living: Economic Freedom and the Law (2010), The Conscience of The Constitution (2014), The Permission Society (2016), Frederick Douglass: Self-Made Man (2018), and The Ascent of Jacob Bronowski: The Life and Ideas of a Popular Science Icon (2019). His forthcoming book is on the efforts of Isabel Paterson, Rose Wilder Lane, and Ayn Rand to defend liberty in an age of tyranny. He is a contributing editor at The Objective Standard.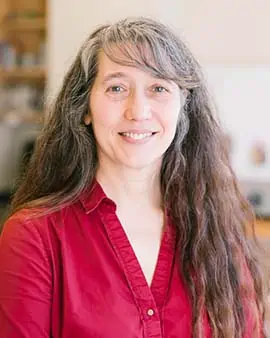 Carrie-Ann Biondi
Dr. Carrie-Ann Biondi holds a B.A. and M.A. in American Studies and an M.A. and Ph.D. in Philosophy. She has twenty-five years of experience teaching philosophy at the college level and worked for three years as a high school humanities curriculum developer and Montessori guide for Higher Ground Education. She translates ancient Greek and specializes in Aristotle's ethical and political works. Her research interests and publications range from virtue ethics, egoism, and individual rights to Socratic pedagogy and popular culture, and she also serves as book review editor at Reason Papers.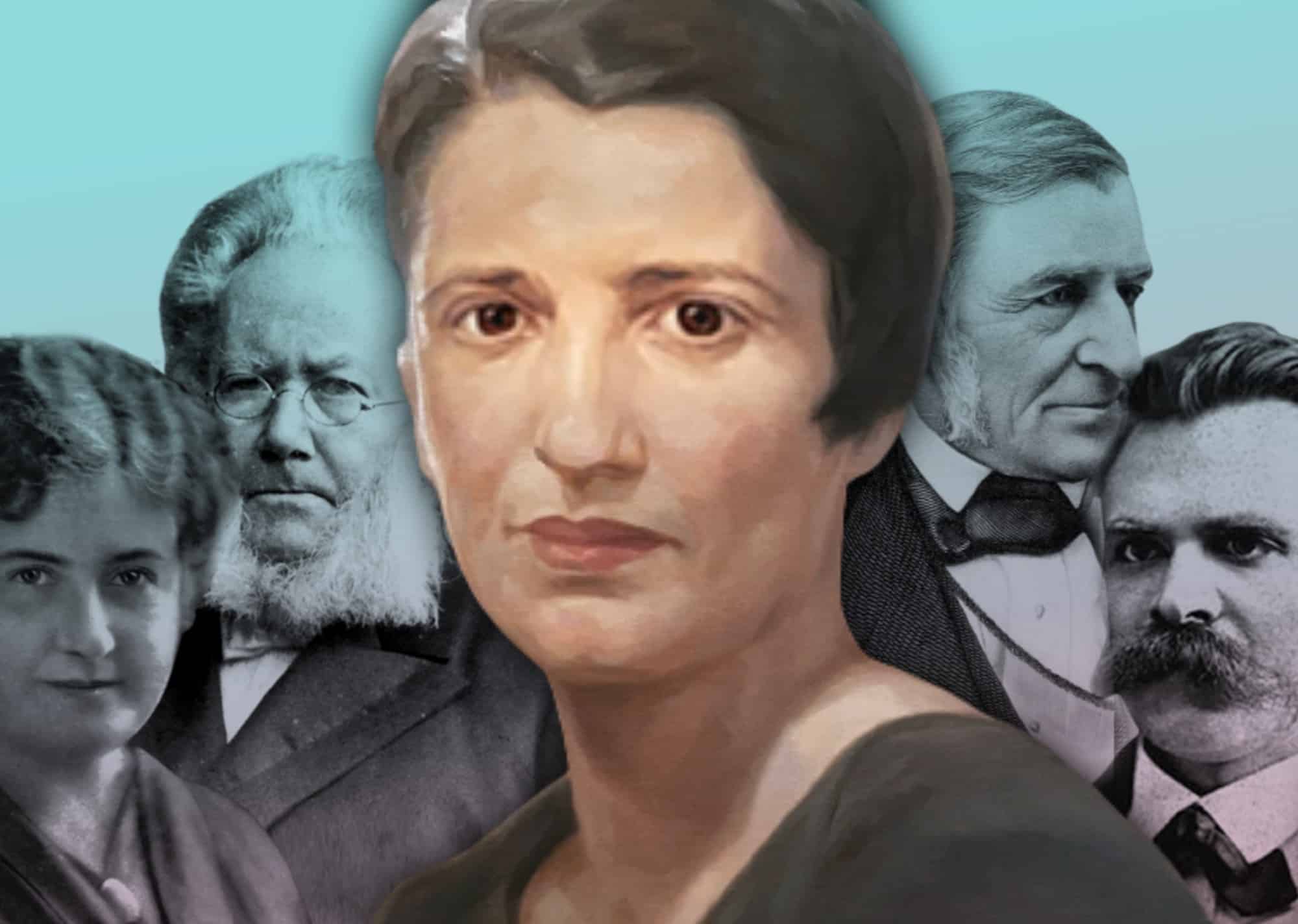 Course & Session Schedule
Emerson, November 3, 2022, 8–9:30am PT
Nietzsche, November 10, 2022, 8–9:30am PT
Ibsen, November 17, 2022, 8–9:30am PT
Montessori, December 1, 2022, 8–9:30am PT
How the Course Works
This course is interactive and discussion-driven, so enrollment is limited. Register early to secure your spot.
The course is held live on a video conferencing app called Zoom, which you can download for free here. Sessions are video recorded, so if you miss a session (or want to review), you can watch the recording.
The course is 6 hours long, consisting of 4 sessions of 1.5 hours each.
Course handouts and supplementary materials are delivered via email. Course participants are invited to an exclusive OSI Courses group on Facebook, where they can post questions and engage in discussions with the instructor and other participants.
Have a question that wasn't answered here? Read our FAQ or email us at [email protected].
By enrolling, you agree to OSI's Course Terms and Conditions.