Entrepreneurial Living: How to Profit in Business and Life
6 hours total | 4 sessions, beginning February 3, 2021
Learn to think like an entrepreneur, make lots of money, and live life on your terms—all while knowing that doing so is morally good.
An entrepreneurial life is more achievable today than ever before. Thanks to great entrepreneurs of the past and present, we have endless information at our fingertips, countless avenues for producing and selling goods or services, and the wealthiest marketplace of potential customers that has ever existed. Consequently, starting your own business, or working closely with those who do, has never been easier. Moreover, thanks to Ayn Rand's vivid demonstration of the morality of making money, you can live the entrepreneurial life with pride rather than feeling unearned guilt for your success.
If you want to take the entrepreneurial leap or improve your entrepreneurial life, this course is for you.
You will learn:
Why making lots of money by producing and trading is profoundly moral;

Why, as Ayn Rand wrote, a person with a money-making personality "has an 'employer mentality,' even when he is only an office boy—which is why he does not remain an office boy for long";

Why business development rarely exceeds personal development;

How to start a business even if you don't have any money;

The unique role that entrepreneurs play in capital markets;

The Elon Musk Paradox: why boring, unsexy industries sometimes have the greatest opportunities for aspiring entrepreneurs;

A proven accounting system to avoid "eating your soup with a fork" (i.e., working hard in a business that isn't profitable); and

The #1 practical skill that entrepreneurs need to succeed in today's economy (it's not learning to code!).
The entrepreneurial life is yours—if you want it. This course will show you the way.
All sessions are recorded, so if you miss a session (or want to review), you can watch the recording at your convenience.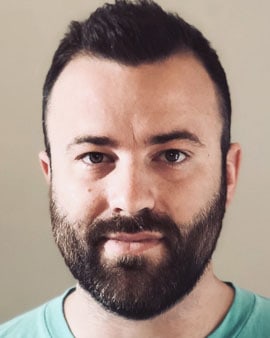 Tim Chermak
Tim is an entrepreneur, marketing consultant, author, and speaker. He's CEO of Platform, a digital marketing agency and software company, and a cofounder of Main Street Marketing, a training program for small business owners. His most recent book is High Hanging Fruit: A Proven Marketing Strategy for Ambitious Real Estate Agents.
Course & Session Schedule
Feb. 3, 2021, 5:30–7:00pm PT
Feb. 10, 2021, 5:30–7:00pm PT
Feb. 17, 2021, 5:30–7:00pm PT
Feb. 24, 2021, 5:30–7:00pm PT
How the Course Works
This course is interactive and discussion-driven, so enrollment is limited. Register early to secure your spot.
The course is held live on a video conferencing app called Zoom, which you can download for free here. Sessions are video recorded, so if you miss a session (or want to review), you can watch the recording.
The course is 6 hours long, consisting of 4 sessions of 1.5 hours each. Homework assignments are optional. Doing them may require an additional hour or more per week but will greatly enhance what you learn in this course.
Course handouts and supplementary materials are delivered via email. Course participants are invited to an exclusive OSI Courses group on Facebook, where they can post questions and engage in discussions with the instructor and other participants.
Have a question that wasn't answered here? Read our FAQ or email us at [email protected].