Students and young adults aged 18 to 29 are eligible to apply for an Active-Mind Scholarship to attend TOS-Con 2021.
Active-Mind Scholarships Cover:
Travel expenses (up to $600)

Hotel accommodations (4 nights)

Admission to the opening and closing banquets & dance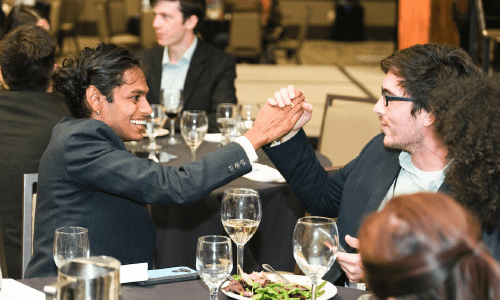 Applying Is Quick and Easy
Simply answer these questions—either in writing or in a short video:
Why do you want to attend TOS-Con 2021?

Which presentations are you most excited to attend, and why?
Written submissions should be no longer than 500 words total. Video submissions should be no more than three minutes in length.
Email your submission to [email protected] with the subject line "Active-Mind Scholarship."
We offer a limited number of scholarships—if you're interested, apply now.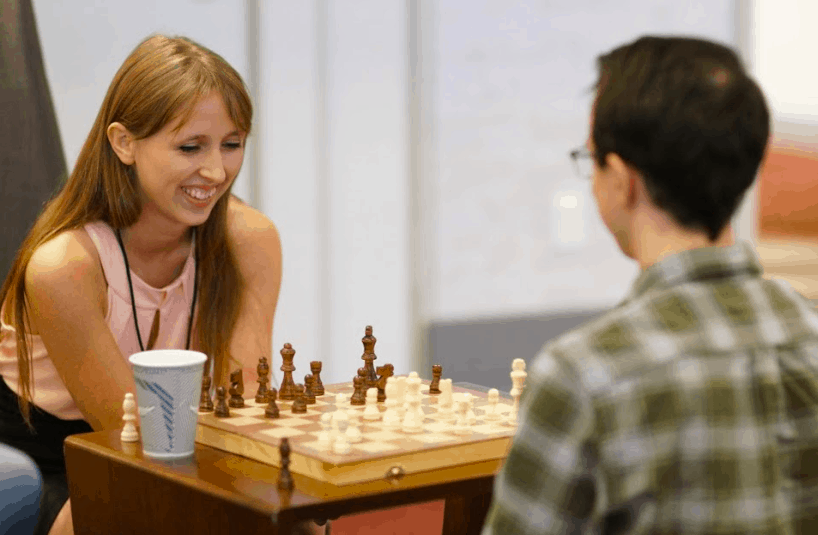 What Past Scholarship Winners Have to Say
Every talk was intellectually exhilarating. I had a great time and made the most of it. I attended every talk (didn't miss a single one), met amazing people, made great memories, and am leaving feeling very inspired and energized. —Julian
The integration of the presentations was fantastic! They all had a common thread. The very actionable lectures on taking ownership of your career and finances were extremely valuable to me. —Celeste
TOS-Con was phenomenal, and I am overjoyed that I got to experience it!
Ten minutes into Craig's talk on Friday morning, I knew I was in for something amazing. All the speakers spoke at a level that was challenging yet very approachable and understandable for someone like me, someone pretty new to Objectivism. It was delightful!
I was also blown away by how kind and thoughtful the attendees were. I learned not just a ton about the application of Objectivism and human flourishing, but also picked up a bunch of soft skills and inspiration from interacting with the awesome people that came.
Thank you so much for all the work you put in to make that happen. I can't wait for next year! —Leisa
This conference has changed the way I think about the world around me. This is my first conference and will go down as one of my life-changing experiences. —Lauren
I wasn't a big believer in the power of poetry or movies, but after Lisa VanDamme's talk, I was blown away. I could not believe such poetry could have as much power as a full novel in some cases…. I realized that consuming art wasn't a waste of time, detracting away from productive work, but fuel to work more productively. —Chetan
Student*
High school, college, or Praxis
Young Adult*
Age 29 and under
Atlas**
Sponsors low pricing for young people
*Student, Young Adult, and Adult registration include access to all lectures, workshops, and performances. (Children younger than 13 attend free with a parent.) Tickets to the opening and closing banquets are offered separately.
**Atlas registration includes access to all lectures, workshops, and performances—as well as the opening and closing banquets. Atlases are also invited to a special luncheon with Craig Biddle and other TOS-Con speakers on Saturday, July 24 to discuss ideas for advancing rational philosophy in the culture. If you are unable to attend the conference, you can register as a non-attending Atlas. To select this option, proceed through registration as an Atlas and enter the code JohnGalt in the "Non-Attending Atlas" field. The code will reduce the price from $2320 to $1920 and register you as a non-attending Atlas. (Please note: All Atlases, attending and non-attending, will be listed and thanked below unless anonymity is requested.)