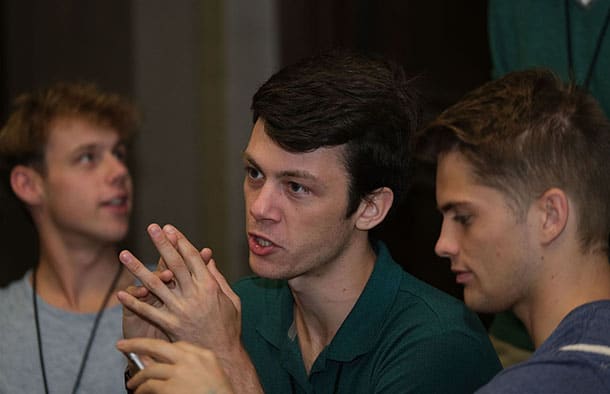 Transform Your Life
Philosophy for Life, Liberty, and Happiness
OSI's courses teach you principles and practices for living the happiest life possible and defending freedom on solid ground. You'll develop:
A thinking method that sharpens your mind and helps you make life-serving decisions confidently and

quickly

,

A moral code that helps you live a life of rational purpose, spiritual depth, and personal growth,

Skills for writing powerfully from a pro-freedom perspective,

An integrated approach to life that unifies your ideas, goals, and actions into a supersystem for flourishing.
Check out OSI's courses below, register today, and transform your life.
Level up with OSI. It's time to thrive.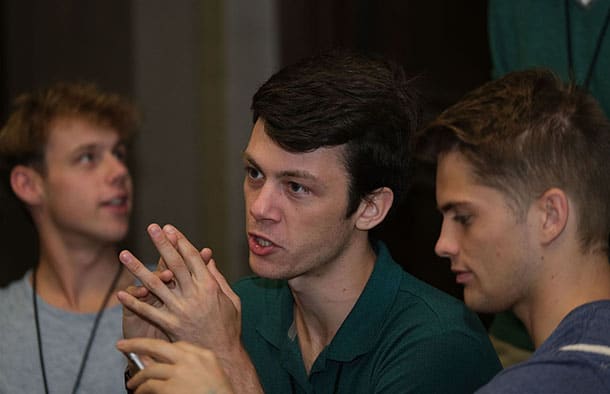 OSI's 100% money-back guarantee: We're so confident you'll love our courses and conferences that we offer an unconditional, 60-day, money-back guarantee. If, for any reason—within two months of completing a course or conference—you decide you're not thrilled with what you learned, let us know and we will refund your enrollment fee in full.
How do the courses work?
OSI courses are interactive and discussion-driven, so enrollment is limited. Register early to secure your spot.
Courses are held live on a video conferencing app called Zoom. Sessions are video recorded, so if you miss a session (or want to review), you can watch the recording.
Each course is 6 hours long, consisting of 4 sessions of 1.5 hours each. Homework assignments may require an additional half hour per week.
Course handouts and supplementary materials are delivered via email. Each course has a dedicated forum on OSI's website, where participants can post questions and chat with instructors and other participants. Participants also have access to an exclusive OSI Courses group on Facebook.
What is Zoom? How do I download it?
Zoom is a free video-conferencing app that we use to conduct our courses. You can download it here.
What happens if I miss a session?
Sessions are video recorded, so if you miss a session (or want to review), you can watch the recording. That said, we highly recommend attending each live session so that you can ask questions and engage with your instructor(s) and other participants.
If you do miss a session, we recommend that you watch the recording before attending the next session.
How much do the courses cost?
The price of a 6-hour course is $199. This includes admission to 4 live Zoom sessions of 1.5 hours each, recordings of each Zoom session, course materials, access to the course forums, and access to the OSI Courses group on Facebook.
If you are aged 29 or younger, you may be eligible for an OSI scholarship. Please see the application instructions below.
Who is eligible for an OSI course scholarship? And how do the scholarships work?
Anyone aged 29 or younger may apply for an OSI scholarship to cover the full cost of a course.
To apply for a scholarship, write an essay (no more than 500 words) or make a video (no longer than 3 minutes) explaining which course you want to take and what you hope to get out of it. Email your essay or video to [email protected] with the subject line "OSI Course Scholarship."
We review submissions and respond within a week of receipt.
If you are awarded a scholarship for one course and you wish to take another, you may submit a new scholarship application for the additional course.
If you're not awarded a scholarship, you may submit a new application for a different course or reapply for the same course the next time it's offered.
I have a question that's not answered here. Who can I contact?
If you have a question that isn't answered in the FAQ or course description, please email us at [email protected].